Hanukkah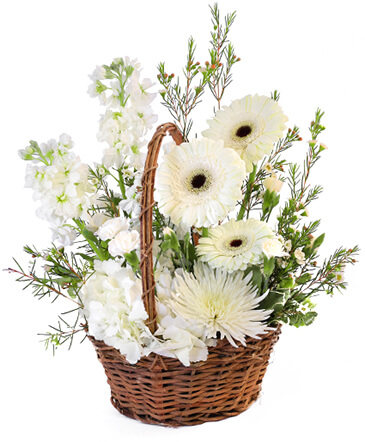 Pristine White Basket
Floral Arrangement
Pure and sweet, this arrangement is a stunner! Featuring lovely mini carnations, heavenly gerberas, alluring hydrangeas, tasteful waxflower, and more, Pristine White Basket is purely perfect! This captivating arrangement is sure to bring smiles to everyone who sees it!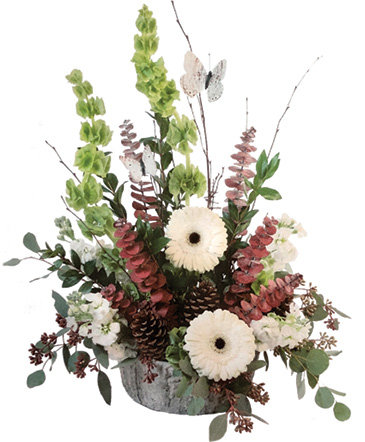 Rustic Moonlight
Floral Arrangement
Bring the beauty of the moon indoors with this elegant arrangement! The striking white gerberas shine beautifully amongst the dried eucalyptus, bells of Ireland, and other greenery, making Rustic Moonlight a breathtaking mix. Send this stunning bouquet to someone you love today!
Get the shamash ready to light the rest of the candles on the menorah, spin the dreidel, and get ready to eat great food like latkes, because it's time for the Festival of Lights. Celebrate Hanukkah this year with a bit of floral flair courtesy of Flowers By Rose in Orlando, FL. Although traditionally a time of remembrance and prayer, Hanukkah is also well-known for the festivities and food that go on over the course of the eight days it is celebrated. Flowers By Rose has a variety of flower arrangements designed specifically for the Hanukkah celebration, focusing heavily on the colors of white and blue. These flower arrangements can either be given as a gift or can be used to decorate for the festivities. Hanukkah floral centerpieces are perfect for adding that extra touch of festive spirit to the dinner table. Don't hesitate to make this Hanukkah a great one with help of festive flowers from Flowers By Rose!